Stefanija was born on January 3rd 1992 in Bitola, Macedonia. Stefanija graduated as pop and jazz singer from New Bulgarian University in Sofia, Bulgaria in 2014. She has participated in numerous stage performances, home and abroad for which she has been highly recognized and rewarded. Stefanija is an all-around talented artist with passion, drive and ambition. Her work and talent can be seen in musicals, solo concerts, theatre consisting singing, acting and dancing, an author's performances directed by Stefanija, such as: "The girl with the long hair" musical solo performance in 2016 (toured around Pelagonia's region), performances "Fly Project 1" in 2013 and "Fly Project 2" in 2015. "Music all" – a musical directed by Boris Pankin (Bulgaria), "An Evening Romance" – concert jazz-opera trio with established artists Venera Meleki (soprano) – Cyprus and Ljubimir Denev (piano) – Bulgaria. She is an artist in the first private theater in Macedonia "Intimate theater" – Bitola and participates in the plays "You cannot joke with the Love" in 2014 and "Awakening of Spring" in 2015 directed by Sofia Ristevska (Macedonia). Stefanija's real passion is singing. Her voice is versatile, sensual and recognizable. She released her first music album called "Retro> Perspective" in 2015, as a symbol for 11-years period as a solo performer. The album consists of 11 songs to symbolize her 11 year solo performance. She has written most of the songs on the album in Macedonian and English lyrics of which some are new arrangement to her old teenage songs that carry symbolic and truly inspirational messages. Stefanija promoted her album around the country of Macedonia in iconic cultural venues in a truly artist way that she is, including children with hearing and speaking disabilities! She recorded music videos in 2016 for "Wake Me up" in 2015, for "Hopeless", "Magical moment" and "Dance", "Brother" in 2013, all of them in her direction. She is owner of her music production "Welcome to STEFANIJA's Music World" 2015. She has sang at many concerts with her band "Bluesis", performing pop, rock, blues and jazz style of music in the period 2012 – 2014. In 2013, won first place in the contest "Theory of musical elements." During the studies was a member of the folk – jazz formation, mixed choir at NBU. She started singing from an early age and has taken part in many singing festivals and competitions such as "Music idol" – Macedonia in 2010. At her age of 14 years she won the first place at "Asterisks" International music Festival in Prilep, Macedonia. She plays the piano and guitar. She appears as a jury of the talents show "Bitola Love You" in 2014. She is owner of the "Anastasia Center," performing arts, music, fashion and dance center (2017), where she teaches singing, dancing and modeling.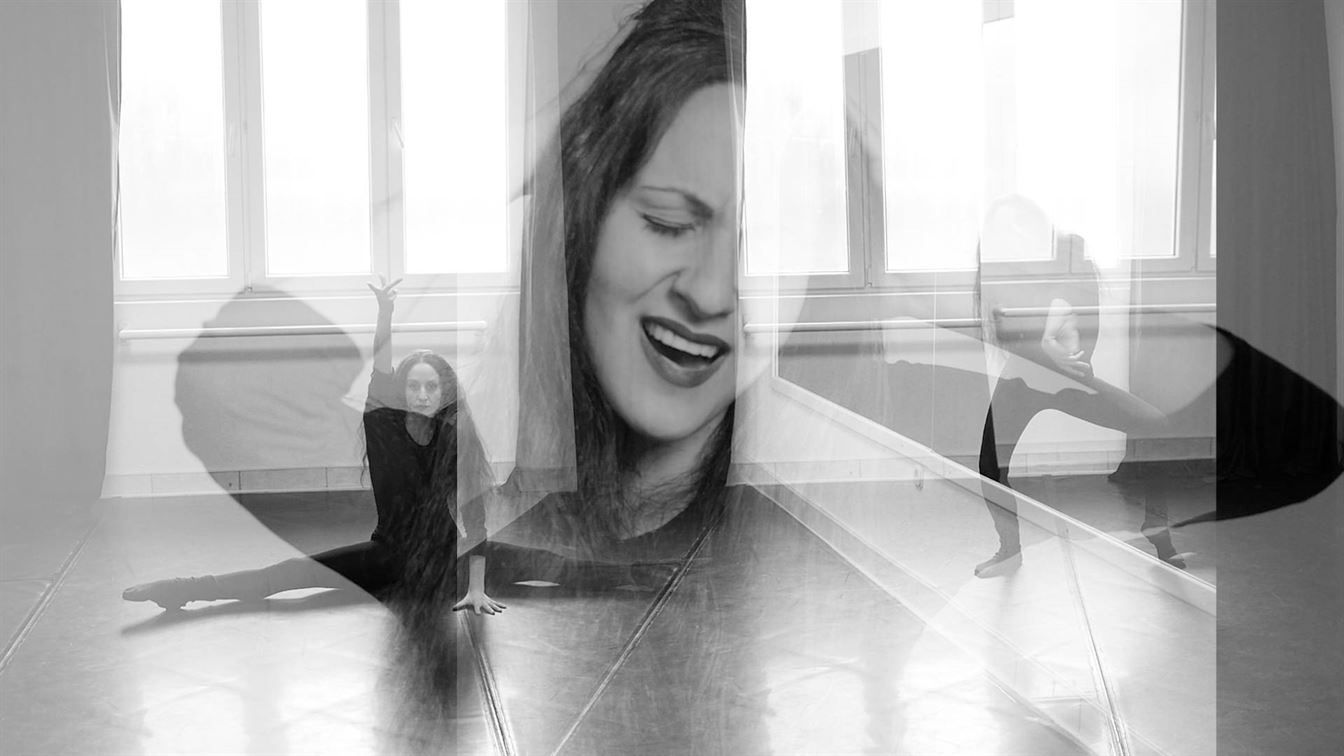 Stefanija is a professional choreographer at the fashion studio and studio for modern ballet "Anastasija" in Bitola, since 2006 year. She is an owner of "Anastasia Center" – performing arts, music, fashion and dance center (2017), where she teaches singing, dancing and modeling). Her mother Anastasija Zulevska is a fashion designer. So they are collaborating together since their studio "Anastasija" is formed 1996. At the age of 7 started dancing at the dancing school – "Rebis". She was dancing, participating in groups and individually, on festivals and competitions for modern ballet in several workshops ("The Joy of Dance" – modern ballet Sofia, Bulgaria in 2016; "VOGUE" Barcelona, Spain in 2016; " BEYOUND TEHNIQUE "- modern ballet, Sofia, Bulgaria in 2016 ; Iliev dance -" Dance it "- Sofia, Bulgaria in 2014; Gothenburg, Sweden" Adrianas Dans "- modern ballet, jazz ballet, contemporary ballet and hip hop in 2011). She directed many dancing performances and did the choreography of children's festivals in Bitola, Ohrid, Prilep, Eurovision Song Contest for children, flash mobs, the musical "Hair" – Bulgaria in 2014, organized 10,15 and 20 anniversary of "Anastasija", a performance mixing fashion and dance "Power of the Freedom" in 2015. Dance performances of studio "Anastasija": "Dancing is happiness", "My wish is …", "Easter performance", "Multi talents", organizes "Dance without prejudice" a dance concert on the International day of Dance. She is also choreographer of the private "Intimate" theater in Bitola, Macedonia.
Her hobby is modeling. When she was 4 years old, participated in fashion shows organized by her mother and fashion designer Anastasija Zulevska. The number of the shows outnumber 50. She took short contracts with fashion agency "Metropolis" in Bitola and participated in Fashion weeks. Also did a number of photo shoots. Sport is her another hobby. She is training kickboxing, Pilates, Cross Fit and swimming. She is a motorcycle rider .